To enhance customer satisfaction and improve the growth, market share, and bottom-line for each of our clients.
We accomplish our mission by:
Analyzing our clients' existing business strategies and practices, personnel, market position and bottom line. Based on our findings, we develop, recommend, implement and monitor customized strategic growth solutions.
Services Offered
Business Practices and Policies
Operational Procedures and Work Flows
Technology Strategy and Integration
Competitive Analysis
Marketing Strategies and Deployment
Sales and Distribution Channel Development
Strategic Alliance Determination and Negotiation
Merger and Acquisition Integration
Customer and Supplier Relationships
Financial Analysis and Planning
Human Resources Management
Featured Expertise
SAGA Systems is proud to offer you experts in the following disciplines:
Business Practices
Executive Management Consulting
Sales and Marketing
Operations and Technology
E-Business Solutions
Organizational Support Structures
Human Resources Management
Why
Why use SAGA Systems?
Would you like to discover ways to maximize your current resources for increasing profitability and productivity?
Are you currently growing beyond your ability to manage the additional requirements in personnel, space and materials to meet the increasing demands?
Are you sensing there are ways your product line can be enhanced or expanded to achieve a greater competitive stance in the market but aren't sure how to tackle it?
Are you starting a new business or developing new areas of your existing business and may need assistance in developing a business plan, some guidance in setting up a structure, organizational procedures and policies to ensure success?
Do you need a temporary Executive?
If you answered "yes" to any of the above questions, we would like to meet with you and discuss how our services could be of benefit to you in helping you achieve your goals for the present and coming years. We offer consulting for both short and long-term projects.
International Business
International Business Consultant
With years of experience behind us, our international business consultants can provide your company with the advantages you need to succeed in the global marketplace.
International Business Development
While taking an organization to the global market can be both exciting and extremely profitable, it can also be daunting and poses many risks – even for the most financially sound. The tremendous amount of planning and documentation along with the legal and logistical considerations for penetrating the international market can present a confusing and complex quagmire at best. This is where an international business consultant can save you from the pitfalls and unforeseen complications that could otherwise hamper and even halt your efforts before you have a chance to collect your rewards.

With extensive experience in international business development, cultivating a global community and having been employed in several countries, our international business consultants can help you with all aspects of taking your organization across international boundaries.
Some of the areas our International Business Consultants can help with are:
All start-up procedures including human resources, accounting, retirement programs, all with full knowledge of how that translates into foreign commerce

Establishing, defining and implementing the organizational structure as a corporation, LLC, etc.

Development of business plans for the global market and securing funding for expansion

Management of all personnel issues in the new territory: recruiting, hiring, training and setting up a foundation of qualified international professionals to run your organization

Locating and contacting the proper international and local agencies and organizations to obtain work permits and visas

Securing and furnishing international and local office space

Opening bank accounts and establishing credit in the foreign domain
Sample Projects and Achievements of our International Business Consultants:
Spearheaded the successful relocation of a software company from a South African base to the new headquarters in San Jose, California.
Start-up
Start-up Procedures
You have a great idea for a business and are sure that it will be a success. But you aren't sure how to get started. What kind of organizational structure should you have? How can you create a foundation that will grow easily and smoothly as your organization grows? Yes, you have a great idea and maybe the expertise in your field to create a wonderful business of your own. However, while the idea, the product or service is integral to the core value of your organization, to make it work, you need an appropriate framework from which to build it. How will you market yourself? What about all the planning, the considerations of personnel and financing to ensure that you have a solid start so that the company is designed to sustain itself for years to come.

With extensive experience in business development, cultivating successful and thriving businesses, we can help you with all aspects of planning and starting your business off right.
Some of the areas we offer help with are:
Development of business plan to present to financing organizations and venture capitalists to help them see your vision and how your organization will prove to be a sound investment for them

Identification of your target market, establishment of a marketing program and budget

All start-up procedures including human resources management, accounting, benefits and retirement programs, what your employees should expect of you, what you should expect of them

Establishing, defining and implementing the organizational structure as a corporation, LLC, etc.

Management of all personnel issues in the new territory: recruiting, hiring, training and setting up a foundation of qualified professionals to run your organization

Securing and furnishing office space

Opening bank accounts and establishing credit
Technology
Technological Development
Experience in the global expansion of an e-commerce Internet software development company.
Are your systems working to your best advantage for both productivity and profitability?
Areas in which SAGA Systems specializes and can help you with:
Provides assessment and identification for how and in what areas improvements in technology would be best implemented. Well-versed in the language of technology. Serves as a highly effective liaison between senior management and the technical team. Fully understands applications and their appropriateness in various organizational functions and how those functions translate to realization of present and future goals.

Overall systems analysis and evaluations, assessment and determination of needed improvements and enhancements.

Can recruit, hire, direct and oversee a technical team.

Keen ability to research, uncover and negotiate with complementary organizations to develop strategic alliances for greater product capability and visibility in the market.
Sample Projects and Achievements:
Facilitated and directed the global expansion of an e-commerce Internet software development company.

Initiated and implemented the development of a Macintosh platform for a Windows-based Internet software product. Formed strategic alliances with other complementary manufacturers and organizations for increasing marketing opportunities. Efforts resulted with substantially greater sales volumes.

Identified the need for and designed a computer program for manufacturing applications. Directed the technical team in the development and installation of the software, resulting with significant increases in output volume and reduction of downtime.

Evaluated, debugged and enhanced a suite of software tools for an ASP. Designed back-end billing and administrative reporting system, directed and supervised initial programming efforts.

Led a team of various hardware and communication providers in an effort to size, design, and implement a fully redundant data-network connecting over 50 branch offices to central IS department.

Set the direction and managed the migration of software applications supporting over 800 users nation-wide. Transformed what was obsolete computer hardware into cutting edge equipment platform.
Operational
Operational Efficiency
Troubleshooting, assessing and providing evaluation for creating maximum operational efficiency.
Short and long-term project management including planning and implementation, identifying and locating appropriate personnel, assessment and evaluation of job functions and efficiency.

Business plan considerations and preparation.

Strategic planning for start-to-finish project implementation including business start-up and/or correcting low profitability/productivity situations.
Sample Projects and Achievements:
For one organization, as part of the restructuring team, led the conversion of a $6.0M loss to a $1.2M profit through the development of better company policies, increased productivity, and decreased collection time on outstanding accounts receivable.

Managed a $16M project resulting in greater profitability and productivity for an insurance company lagging in collection time due to inefficient operational procedures. Through strategic restructuring, decreased the processing time of a typical insurance claim from 28 to 7 days, improved application processing from 35 to 10 days. Recommended and directed the installation of a central, automated telephone system which serviced 80% of all incoming phone calls and freed up staff to complete their jobs more efficiently.

Assembled, trained, and led task groups of 27 internal and external staff with focus on energy conservation and improved process efficiency for a multi-location oil-refinery. Designed and installed preventative maintenance programs. Savings realized by client one year after project ended: $28M

.
Financial
Financial Analysis
Financial analysis including review of profit and loss ratio, spending history, identification of unnecessary expenditures and implementation of more cost-efficient operations. Accounting, billing and collections.
Taking business to an International Market, the legal, cultural and monetary considerations involved in the development of a global presence.
Analysis of product performance, working between marketing and technology teams for identification of market demands, product needs, new product development and market expansion.
Strategic planning for start-to-finish project implementation including business start-up and/or correcting low profitability/productivity situations.
Testimonials
Customer Testimonials

In January, 2009, The Port of Tacoma engaged Helmut Berchtold and adi Consult to provide strategic organizational planning services to its executive leadership team...During the period of this engagement, we found Mr. Berchtold's experience in strategic development, technology, communications and finance to be particularly helpful to our needs for prompt and accurate assessment of our overall organizational strategy. His recommendations were an integral part of the Port's eventual implementation of a cost reduction program that is projected to yield six million dollars in savings over the next twenty four months...
(View entire letter of reference...)
Tim Farrell, Executive Director
The Port of Tacoma

Helmut Berchtold has worked as a consultant for our US-subsidiary Steinbeis Packaging US in Boothwyn, PA between January to July 2004.
The Boothwyn plant has been started in November 2002 and did not succeed in 2003 to reach an acceptable level of quality and productivity.
At the end of 2003 we changed the plant management and hired Helmut to help the new group in restructuring the entire plant with special focus on workflows, productivity, production planning, and administration. With his help production waste has been reduced by 9% and the overall cost structure was reduced by 20%. Customer satisfaction has been brought back to a normal level and the plant achieved its first break even month since start-up.
Helmut is a straightforward, clear thinking and practical person, who is looking for quick results.
I recommend him as a crisis manager for any emergency situation.

Michael Steinbeis, CEO
Steinbeis Packaging Group

Helmut Berchtold represents the consummate professional consultant.

His intelligence and broad background contribute to his quick grasp of the client's process strengths and deficiencies. After only a brief analysis of the situation, Helmut gets straight to the heart of the problem(s) directing analytical work and corrective action wherever appropriate. In this capacity he works tirelessly at all levels of the client's organization:
Strategic -- integrating his plans and proposals into the clients overall strategies and/or direction; working closely with top management and its staff.
Leadership -- works within the client's leadership structure, coaching and mentoring the various members of the management team regarding their respective roles in the change process.
Operational -- works directly on the shop floor analyzing needs, developing corrective action plans, coaching shop-floor level personnel in the new and/or revised procedures which he, himself is not above producing directly.
Helmut has the perceptive ability to identify problem areas outside the client's realm of vision. In so doing he provides the client with a broader vision which usually expands the solution to more completely satisfy the needs of the client.

His language skills permit operating in a multi-lingual environment. (In this case, German) He provided invaluable help to our multi-national Company, readily translating, for interchange, all types of communications (e.g. procedures, drawings, specifications, etc.)

Helmut's approach begins with developing close professional relationships throughout the client organization, thus winning cooperation from most everyone. It is my conclusion that Helmut Berchtold can be an asset to any organization with whom he works.

Dr. Paul P. Caruso, Ph.D.
General Manager – U.S. Operations
Steinbeis Packaging Group
Netupdate, Inc. provides software solutions and services to the mortgage lending industry in an ASP (application service provider) environment. In an effort to preserve our company's leading edge position, Helmut Berchtold was contracted to review our entire IT environment, our systems scalability, the skill set of our technology staff, and our short and long term ability to provide reliable and highly available systems to our customers.

Organizational framework and infrastructure have a profound impact on the success of the IT department. Although there was minimal downtime recorded in the department, my sense was we were at risk in areas such as outdated hardware, software licenses, and inappropriate employee skill sets. In addition, I was concerned about other areas of potential risk that were not so obvious to me.

Within a very short period of time, Helmut assessed and absorbed the current situation, made recommendations to eliminate risks, improve the hardware environment and streamline the IT operation of our company. Thanks to him, we restructured our entire existing IT resources and hired the appropriate skill sets to complement this new organization.

Helmut Berchtold saved Netupdate a great deal of money! For example, we are now in the process of consolidating a multitude of servers. Not only does that leave us with less, faster, and more reliable hardware but it also drastically reduced our need to purchase/upgrade expensive software licenses. Based on Mr. Berchtold's recommendation, we replaced an employee that recently left to pursue other opportunities with an appropriately skilled individual at a yearly savings of $30,000 in salary cost. Furthermore, we became aware of an opportunity to consolidate several computer racks at our co-location facility providing us with instant savings of several thousand dollars per year. What we can't quantify is the cost of the risks that were lurking that Helmut kept us from experiencing.

Without hesitation, I would recommend Helmut Berchtold for an overview or detailed analysis of any Information Technology department in any industry.
Thank you, Helmut!

Diane Holmstrom, CEO
Netupdate, Inc.

One of our portfolio companies hired Helmut Berchtold to review its IT environment, systems scalability and the skill set of its technology staff. Within a very short period of time, Helmut assessed and absorbed the current situation. He made recommendations to eliminate risk, improve the hardware environment and streamline IT operations. Helmut's work was concise, actionable and impactful. I would recommend him to any of our portfolio companies.

Mark Klebanoff
Managing Director
Alexander Hutton Venture Partners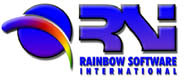 We at Rainbow Software International (Limited) first met Helmut in Osaka Japan in 1999 during the World Trade Centers International Conference. Helmut was spearheading a drive to bring together technology companies from several countries around the, then ahead of its time, "e-Marketplace" for the World Trade Centers and their 500,000 global members. We found his ability to bring innovation and structure to technology and multi-cultural relationships exceptional and key to the fast paced development of this very complex project. Attempting to merge technologies and business relationships across borders and cultures is fraught with many unseen pitfalls. Helmut helped us navigate these pitfalls with uncanny insight and professionalism.

Timothy Straw
Managing Director
Rainbow Software International (Pty) Ltd
Cape Town, South Africa

We engaged your company in an effort to guarantee the best possible utilization of our personnel and to streamline our existing work flows. Additionally, we commissioned you to develop and install a planning and reporting system, which would allow middle and top management to undertake effective resource planning. Due to your keen analytical and conceptual abilities was it possible to achieve both goals completely and to our utmost satisfaction.
During the project, we came to value your consulting experience along with your ability to learn quickly and utilize this new knowledge in developing solutions to existing problems. Your down to earth approach, creativity and compassion for all our employees were instrumental in achieving our goals. We highly recommend your services to any of your future clients.
G. Ohligschlaeger
Chairman of the Board
VHV Insurance
Hannover,
Germany
Dr. J. Sabasz
Member of the Board
VHV Insurance
Hannover,
Germany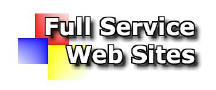 When we started up our web site development and hosting company, we needed help in packaging our services into a product that would not only be successful, but profitable as well.
We were fortunate enough to utilize the services of SAGA Systems.
SAGA Systems helped us analyze the current marketplace, aligned our company assets to maximize productivity and guided us through our first year. Based on the solid foundation and proper focus that SAGA Systems gave us, we have been able to grow at a rate above the industry standard. Their expertise in the areas of new business start-ups and e-business structuring for success has proven to be invaluable.
Joseph C. Bergamo
President
Full Service Web Sites, LLC

...Mr. Berchtold provided outstanding results time and again. He was able to motivate his staff to increase productivity to ensure that the goals of the corporation were consistently met and/or exceeded. His ability to successfully navigate through international business situations became a valuable asset to our group.
Some of Mr. Berchtold's most notable accomplishments were:
Restructuring our foreign currency accounting department resulting in a dramatic reduction in accounts receivables and effective currency hedging.

Establishing company-wide procedures for the purchasing and leasing of assets. This included negotiating national vendor arrangements and installing asset controls. Also, set-up management guidelines to ensure administrative consistency throughout the branch offices.

Spearheading a review of the technological infrastructure and communication networks utilized throughout the company. After recommending a streamlined solution, he led the implementation of a comprehensive, company-wide IT infrastructure and communication network joining 53 US offices. This led to the interconnectivity of our North American offices to our offices worldwide.
Mr. Berchtold's successes while working within our company continue to be utilized and mimicked by our managers and employees today.
Manfred Engst
Executive Vice President, COO
Schenker, Inc.

Our company was contracted to design and develop a comprehensive IS system for an international real estate firm. The system needed to include an intranet capable of supporting their internal administration requirements as well as an internet presence to support their clients externally.
SAGA Systems played a key role in the design and planning phase of the project. The project involved intranet and extranet design and integration as well as complex database solutions. Their expertise in choosing state-of-the-art tools and vision for future growth allowed us to propose a viable and cost effective solution.
We have nothing but the highest praise for the work that SAGA Systems performed and the professionalism that they brought to the project.
Eddy Solbrandt
Chairman
GPR Dehler
Location:
23065 Stokes Road, Ramona, CA 92065
Email:
Info@SAGASystems.com
Call:
Cell (760) 580-6024 • Fax (760) 406-4253